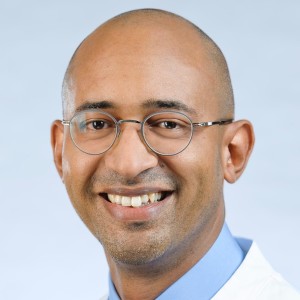 Since 2014 Dr. Dan mon O'Dey, M.D., Ph.D., FEBOPRAS is Director of the Department of Plastic, Reconstructive and Aesthetic Surgery, Hand Surgery, Center for Reconstructive Surgery of female Gender Characteristics, Luisenhospital Aachen, Teaching Hospital of the RWTH Aachen University. He did his training at the Department of Plastic Surgery, Hand Surgery, Burn Center, University Hospital of the RWTH Aachen from 2000 to 2013.
He is an external Faculty Member of the Aachen University of Technology (RWTH-Aachen), Member of the Advisory Board of the Medical Chamber North-Rhine Germany (AEKNO), Fellow of the European Board of Plastic Reconstructive and Aesthetic Surgeons (FEBOPRAS), member of the German Society of Plastic, Reconstructive, and Aesthetic Surgeons (DGPRAEC), elected official of the DGPRAEC for medical guidelines in female genital surgery, member of the German Society of Gynecology and Obstetrics (DGGG), and member of the International Society of Aesthetic Plastic Surgeons (ISAPS). He is an international faculty speaker, book author, author of several scientific papers and member of scientific boards. 
Dr. Dan mon O'Dey, M.D., Ph.D. is a pioneer in the field of reconstructive female genital surgery and developed original surgical methods to anatomically reconstruct the outer female genital (aOAP-flap, OD-flap) including microsurgical restoration of a clitoral glans (NMCS-Procedure). His research focusses on composite anatomic vascular territories of the skin and underlying tissues and functional anatomy of the clitoral organ.