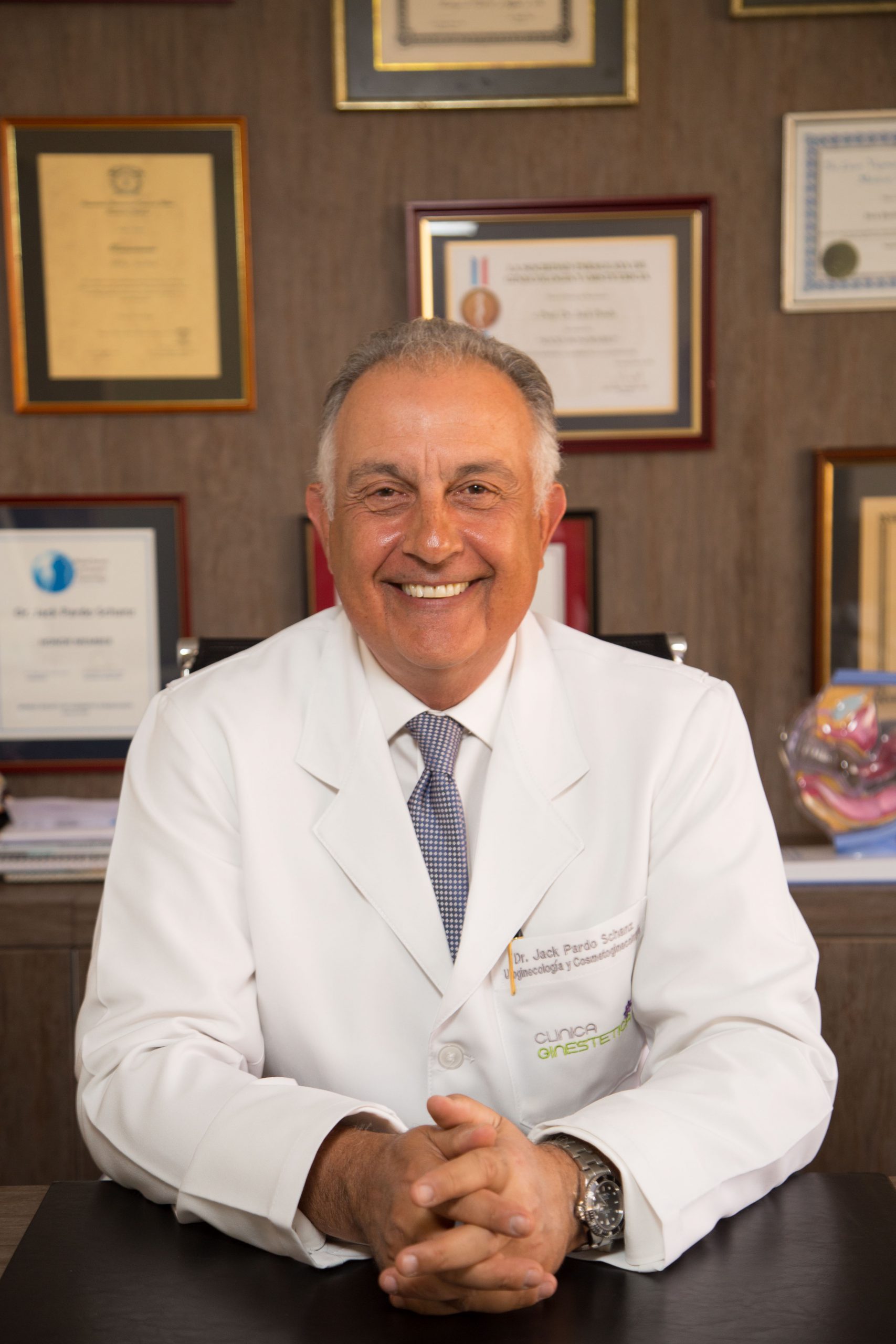 Graduate with highest honors in Medical School of Universidad de Chile. Board certified in Chile as Obst&Gyn in 1993. Training in Oncologic Gynecology in FALP (1994-1995) . Staff member in public hospital ( Barros Luco Trudeau) as OncoGyn (1995-1999). Staff member of Clinica Las Condes (2000-2012). Training Course in Laser Vaginal Rejuvenation at LVRI, Los Angeles CA, USA  with David Matlock.  
Owner of Clinica Ginestetica : private medical center in Santiago, Chile. 
Author-Co-Author:  of more than 60 papers in chilean and international journals. Author of the first worldwide publication of Vaginal Rejuvenation (2006) , Laser labiaplasty (2006) and Labia Mayora Lifting Laser(2009). First paper (in a O&G journal) of laser treatment of USI with non -ablative laser at the EJOG (2016). More than 50 abstracts in international congress. 
He has lectured: in Chile, Colombia, Brasil,Perú, Uruguay, Mexico, Paraguay, Venezuela, Spain , Italy, South Africa, Dubai, Canada, and USA. 
Performed teaching surgeries in Chile, Uruguay, Spain , Venezuela, Dubai.
Important media participation ( invited to more than one hundred TV shows in Chile). 
Co-Founding Member of the IUGA Special Interest Group in Cosmetic Gynecology 
Awards: 
1-2-Two Times as Author and Co-Author the annual Award of Best Paper in the Chilean Journal of Obstetrics &Gynecology.
3- Recognition for his contribution for the women health by the Universidad Autónoma de Mexico (2013)
4- Better Cosmetic Result for Labiaplasty and clitoral hood reduction by ISCG Congress 2016. (Hollywood , Fla, USA).
5- Best Case Award by the ESAG Congress 2016 ( Rome, Italy)
6- Award for Cientific Contribution in Cosmetic Gynecoloy,