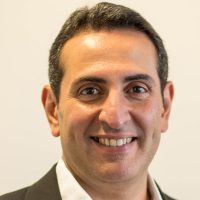 Dr. Alexander Bader
MD, FAAOCG, President and Founder of E.S.A.G.
Well renowned European board certified, Dr Alexandros Bader has earned an enviable reputation for his work in Aesthetic and Cosmetic Vaginal Surgery, Urogynecology, Urine Incontinence and Pelvic Ground Relaxation.
Dr. Bader is the founder and president of the European Society of Aeshetic Gynaecology, one of IMA's esteemed affiliates. Dr. Bader has been professionally trained in Los Angeles, is the president of "European Society of Aesthetic Gynecology", a member of the "American Academy of Cosmetic Surgery", "American Academy of Cosmetic Gynecologists" and "International Society of Cosmetogynecologists". Dr. Bader operates personally on every patient in London, Dubai and Athens – he cooperates with world-class clinics in these particular cities.
Dr. Bader is now a byword in Europe and other parts of the world. The prolific expert has performed over 2000 procedures in 45 countries and is in huge demand.
As well as directing courses at IMA Dubai, Dr. Bader is a frequent speaker at international conferences and symposia where he shares his insights into new techniques and debating new concepts with experts and trainees alike.
EXPERTISE
Inventor of STVT®, Femi-O® and VVR® techniques
Vaginal Rejuvenation
Labiaplasty
G-Spot Enhancement
Urine Incontinence
Labia Majora Lifting