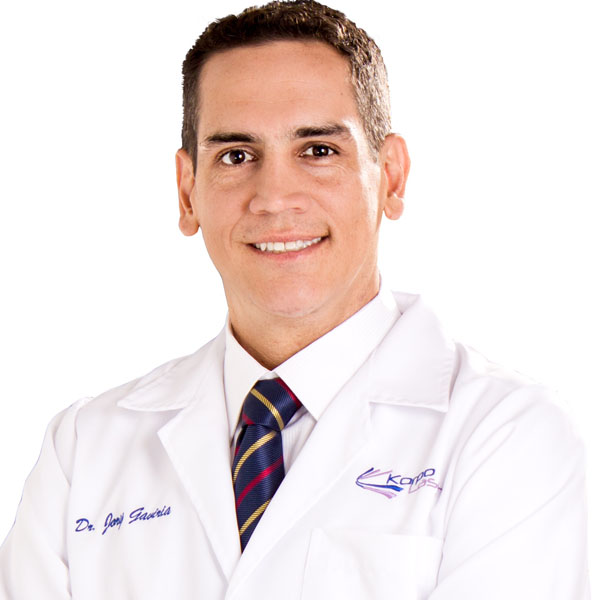 Jorge E. Gaviria P. graduated as a Surgeon Medical Doctor from the University of Los Andes in Venezuela (ULA) in 2001 and completed his specialization in Gynecology and Obstetrics at the Venezuelan Red Cross in 2009. In 2015 he graduated with a degree in Aesthetic Medicine from the University of Los Andes, and in 2016 received his Postgraduate degree in Laser Medicine from the Catalunya Polytechnic University in Barcelona, Spain.
He is Board Certified in Medical–Aesthetics and Gynecology Laser and Surgery Procedures by the American Board of Laser Surgery (ABLS).
Dr. Gaviria was the Head Chief of the Laser Platform at the Fotomedicine Institute of the Teknon Medical Center in Barcelona, Spain. In addition, he also serves as a Medical Director of Korpo Laser Caracas (Venezuela) and Korpo Laser Miami (Florida USA) and as Professor and Academic Director of the "Laser in Gynecology" program at 2 Universities in Venezuela. He is also the Academic Director and Senior Faculty of the Laser & Health Academy (LA&HA) in Venezuela and Spain.
Dr. Gaviria was the Founder and was the First Vice-president of the Spanish Society of Aesthetic Regenerative and Functional Gynecology (SEGERF), Dr. Gaviria is Fellow and Senior Faculty of the International Society of Cosmetogynecology (ISCG). He was a former member of the American Academy of Cosmetic Surgery (AACS), the American Society for Laser Medicine and Surgery (ASLMS), the Spanish Society of Medical Surgical Laser (SELMQ), the Union International of Aesthetic Medicine (UIME), the Spanish Aesthetic Medicine Society (SEME), the International Society of Urogynecology (IUGA), as well as other professional societies.
Dr. Gaviria has been a Key Opinion Leader, researcher, and trainer for Fotona Lasers since 2010, and was one of the first in Latin America to utilize and develop and publish on non-ablative intravaginal laser technologies. He publishes his work and lectures internationally on a regular basis (has been on more that 35 countries). Dr. Gaviria Has won 10 International Awards on his Teaching Excellence, His Scientific Studies Presented in Congresses and Published, and for his Extraordinary Aesthetic Results on Cosmetogynecology Surgery and Non-Surgical Techniques.